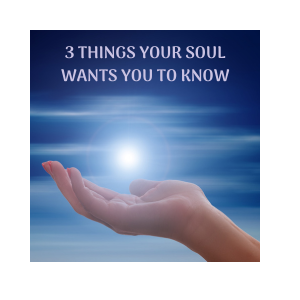 When You Wish Upon A Star discusses the meaning of  star-shaped gift markings.
3 Things Your Soul Wants You to Know discusses three messages found in your palms.
In the message, request which one or both that you would like sent to you!
I can be reached at any time by emailing marie@twilightmemories.com, or calling 607-316-7563
Clicking On the Photo Takes You To My Appointment Scheduling. If you have any trouble with this, use the contact information provided on the About Me page!  Appointments can be done at your location (if within 50 mile radius of Norwich, NY) or at a halfway point for in-person beyond that, or via zoom and internet.
Hand Reading/Teaching Party– Gather 3 or more people at your location for a 20 minute session hand reading for $35 apiece. I also spend 20 minutes generally teaching about what answers can be found in your hands. 
You, as the host, then get your reading for free that day, as well as the Destiny Reading (normally $100) for only $40..sent thru email and explained through zoom.
Fair/Event/1:1 Reading – 20-30 minute exploration of what your hands tell you about yourself and your life so far.  $50
Intuitive Reading – via email or Zoom – $50 with one week of follow-up questions allowed 
Destiny Reading – Your hands and fingers have been printed and photographed. I generate a report that uncovers your life purpose, life lesson, and life school. This is then combined with shamanic palmistry where your life purpose and destiny comprise your soul's mission on this incarnation. This is emailed to you and you then book a free follow-up session to answer any questions.
($100)
Living Your Destiny – How Is It Playing Out? – This in-depth report includes gift markers, and challenge lines, and compares your destiny hand with your life expression hand. Non-negotiable needs, personality, energy levels, and fears that might be holding you back from being the best version of yourself are also included. The report is emailed to you and then you arrange a follow-up virtual session as you did for the previous report. 
$90. If you order Destiny and Living Your Destiny at the same time, the cost is $150 versus $190 for the 2. 
4 Part Report/Coaching Package consisting of What Your Soul Wants You to Know, Your Life Story So Far, Planning for the Future Using Your Destiny Hand, and Changes To Watch For In Your Hands In the Coming 3 months. You receive a written report through email before each session to read and ponder. When you have a list of questions for that report, you set up a Zoom meeting where your questions are answered and you are sure you thoroughly understand the information and implications for your life moving forward. Each report is 4-5 pages long and includes illustrations. Each zoom session is for up to 1 hour.  – $397